Government Engagement & Policy Manager, Access to Medicine Foundation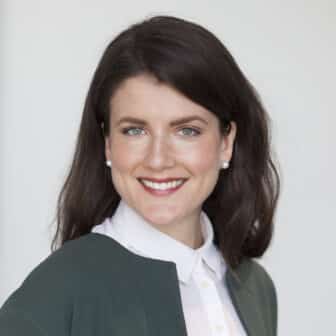 Margo Warren is the Government Engagement & Policy Manager within the Strategy Team at the Access to Medicine Foundation. In this role, she liaises with governments, private foundations and multilateral organisations that are actively working to improve global health and access to medicine in order to share the Foundation's research findings and identify key opportunities for collaboration and change-making. She also manages the Foundation's fundraising activities. Before taking on this role, she was a Researcher for the Access to Medicine Index, specialising in product deployment, including equitable pricing strategies, expedited registration techniques, and access oriented licensing.
Prior to joining the Foundation, Margo worked for the Ministry of Health and Long-Term Care in Ontario, Canada, in strategic health policy. In her position at the Ministry, Margo led the Priority Policy Team, working on the development of critical new initiatives aimed at improving access to medicine and strengthening health systems. 
Margo has held various health research and policy positions focused on partnerships for development, improving access to care, and addressing the social determinants of health. Margo holds both a bachelor's degree and a master's degree in international development with a focus on health policy. Her research expertise is in exploring the complexities of producing affordable generic medications in low- and middle-income countries, including specifically analysing the domestic production of antiretrovirals as a viable option to help increase access to medicine.