Director of policy and advocacy, world heart federation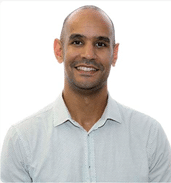 Jeremiah has over 10 years' experience working in global health policy, advocacy and leadership.  Jeremiah has previously served as the Executive Director of Reach, a global NGO, working to promote the health of vulnerable populations by supporting local, regional and global efforts to prevent and control rheumatic fever and rheumatic heart disease.
Jeremiah served as Director of Policy and Advocacy at the World Heart Federation (WHF) where he led WHF's work policy work on cardiovascular and rheumatic heart diseases, including successfully spearheading a global campaign for a World Health Assembly Resolution on rheumatic fever and rheumatic heart disease.
Jeremiah has worked to support the involvement of patients and the patient voice in health policy making. During his time as Policy and External Affairs Director for the International Alliance of Patients' Organizations (IAPO), Jeremiah helped strengthen IAPO's external partnerships with the global health and development community and spearheaded several publications including IAPO's Review of Patient-Centered Healthcare Indicators.
Jeremiah holds a Master's degree in Public Policy, and a BSc in Economics.