research Programme manager, generics and diabetes care, access to medicine foundation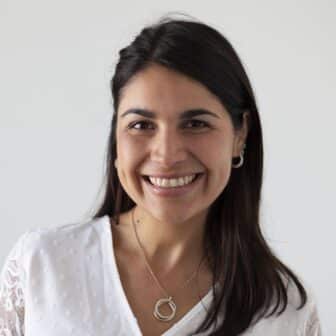 Claudia Martínez is a dynamic leader in the field of global health, with a passion for expanding access to medicine in low- and middle-income countries (LMICs). As the lead of the Access to Medicine Foundation's Generic & Biosimilar and Diabetes Care programmes, Claudia is responsible for developing and executing research projects that mobilise key players within the pharmaceutical industry to improve access to essential health products.
Under Claudia's guidance, the Access to Medicine Foundation has developed a groundbreaking analytical framework to evaluate the impact of generic and biosimilar medicine manufacturers on access to essential health products. Her research has also focused on identifying gaps in access to insulin and glucose monitoring devices in LMICs and evaluating the actions of leading manufacturers to address these issues. Claudia has also contributed to assessing pharmaceutical companies' efforts to increase access to medicine. As the Research Manager for the Access to Medicine Index, she oversaw the evaluation and tracking of the access-to-medicine efforts of 20 of the largest R&D-based pharmaceutical companies worldwide. Her work has helped shed light on the companies' strengths and weaknesses in addressing global health challenges, and provided important insights into ways they can improve their impact on people's health worldwide.
Claudia's experience spans the private and non-profit sectors, and she has held various research and advisory positions. Before joining the Access to Medicine Foundation, she served as Research Manager & Health Policy Lead at a London-based public policy think tank, where she led the organisation's strategy and policy work in health and social care. Her research ranged from mapping regulatory pathways for data-driven technologies in healthcare to assessing the United Kingdom's policy response to Antimicrobial Resistance (AMR). Claudia also worked as a Senior Research & Innovation researcher at the UK's largest social housing provider, where she spearheaded research on the application of technology-enabled care for vulnerable people. In addition to her research role, Claudia also played a key role in developing strategic partnerships with academic and commercial institutions both domestically and internationally.
Claudia is a highly skilled communicator and has a track record of successfully engaging with stakeholders at all levels, from policymakers to private sector partners. She holds a BSc in Economics from the University of Chile and an MSc in Environment, Politics & Globalisation from King's College London. With her extensive experience and expertise, Claudia is committed to making a positive impact on global health and expanding access to essential health products for all.